A Message from the Founder & Lead Instructor
Mildred Dillon CPA
Contrary to popular belief, accounting and (personal) finance is NOT rocket science! When it comes to the subject of money, too much of the marketing and messaging out there is NOT designed for entrepreneurs, who are constantly multi-tasking, and most often, mobile.
This makes tasks cumbersome and just plain HARD!!! The result? Lack of confidence, heck, lack of interest and procrastination. If you've felt any of these, I'd be honored to work with you and show you a different way. 😊💚✔

"Prior to the pandemic, only 10% of entrepreneurs outsourced bookkeeping, while 17% outsourced accounting to a CPA."
https://www.smallbizgenius.net/by-the-numbers/entrepreneur-statistics/#gref
The reason is because TODAY'S ENTREPRENEUR
spends lots of time on phones that make it QUICKER to grab the details with an app.
The disconnect comes when an expert is needed for support.
Designed with the modern entrepreneur in mind...

What if you could
be more hands-on with accounting/tax matters
work more when it's convenient for you
have a CPA within reach so you don't get stuck?

You + Us + Tech = all of these and then some!
Read.
Watch.

Learn.
Improve.
Featured Business Course
Go from "putting it off" to seeing your Profit & Loss in just minutes!
No Missed Deductions
All your transactions feed right into your system. No more keypunching spreadsheets!
Lender needs reports? Run them right from your phone. Plus, no more surprises at tax time!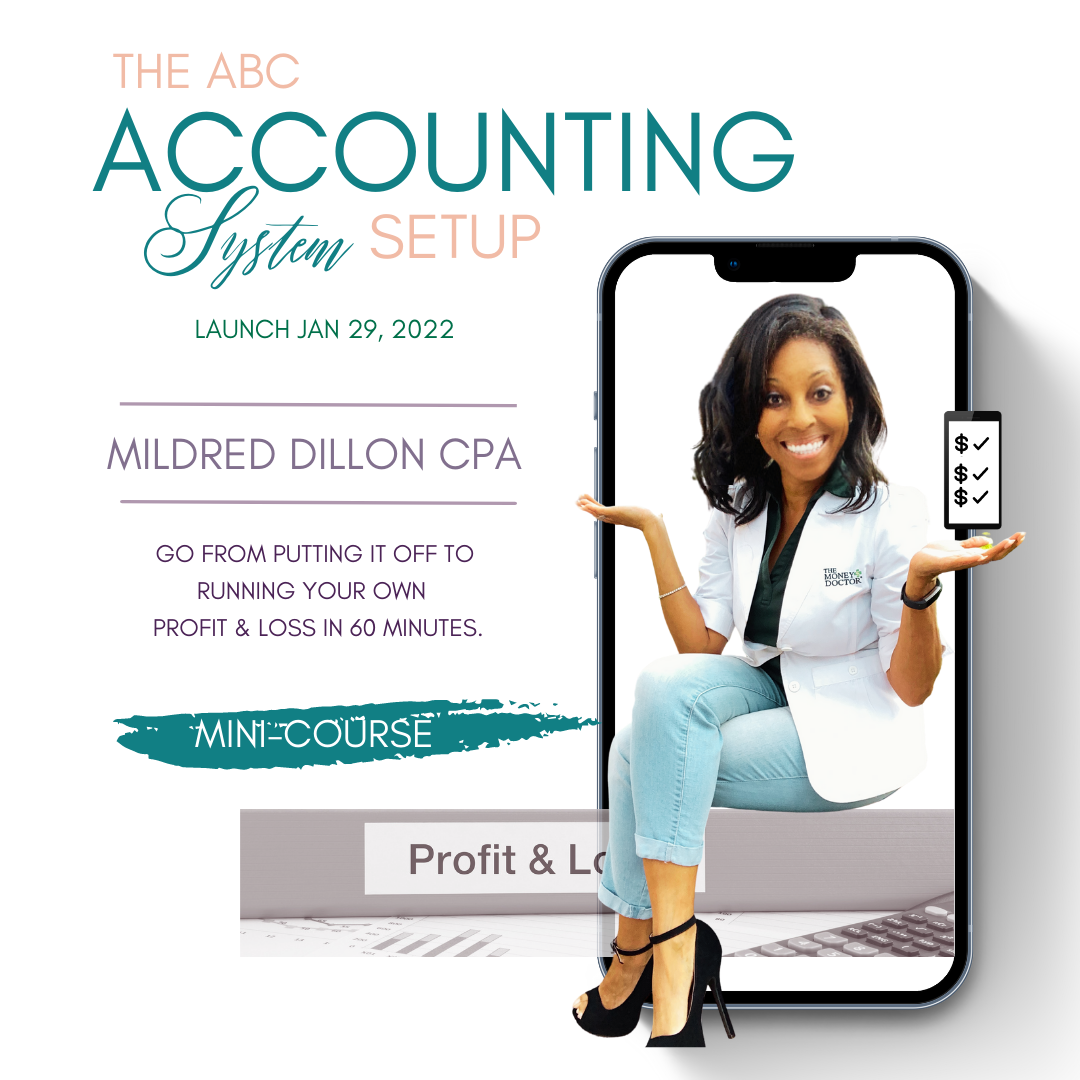 Stay Connected
Online forum to ask questions, learn from others, and expert DONE-FOR-YOU help with the CPA stuff on the backend.
No Software Required
All you need is a stable internet connection, pc, laptop, tablet or mobile phone to start.
Need something else?
Start a chat with us at our Facebook Page
kind words by clients
Our clients love our
approach.
I am so glad to be working with you. I didn't have a clue about some of the functions I could use in Quickbooks before I started working with you and my husband's a CPA!
You explain things in ways that I can understand and remember.
Mindy W.
Thank you Money Dr. this course was a definite eye opener. I purchased QuickBooks Online opened it and had no idea what to do next. I have definitely learned how to create accounts and learned something I did not know....I can track personal and business transactions...oh joy joy...
You are definitely a great teacher with a pleasant voice and you made the course enjoyable!
Charlotte H.
Thanks for all your tech preparations prior to this outbreak. It kept my business together. I'm truly grateful.

Courtney B.
Join a thriving community
Created with