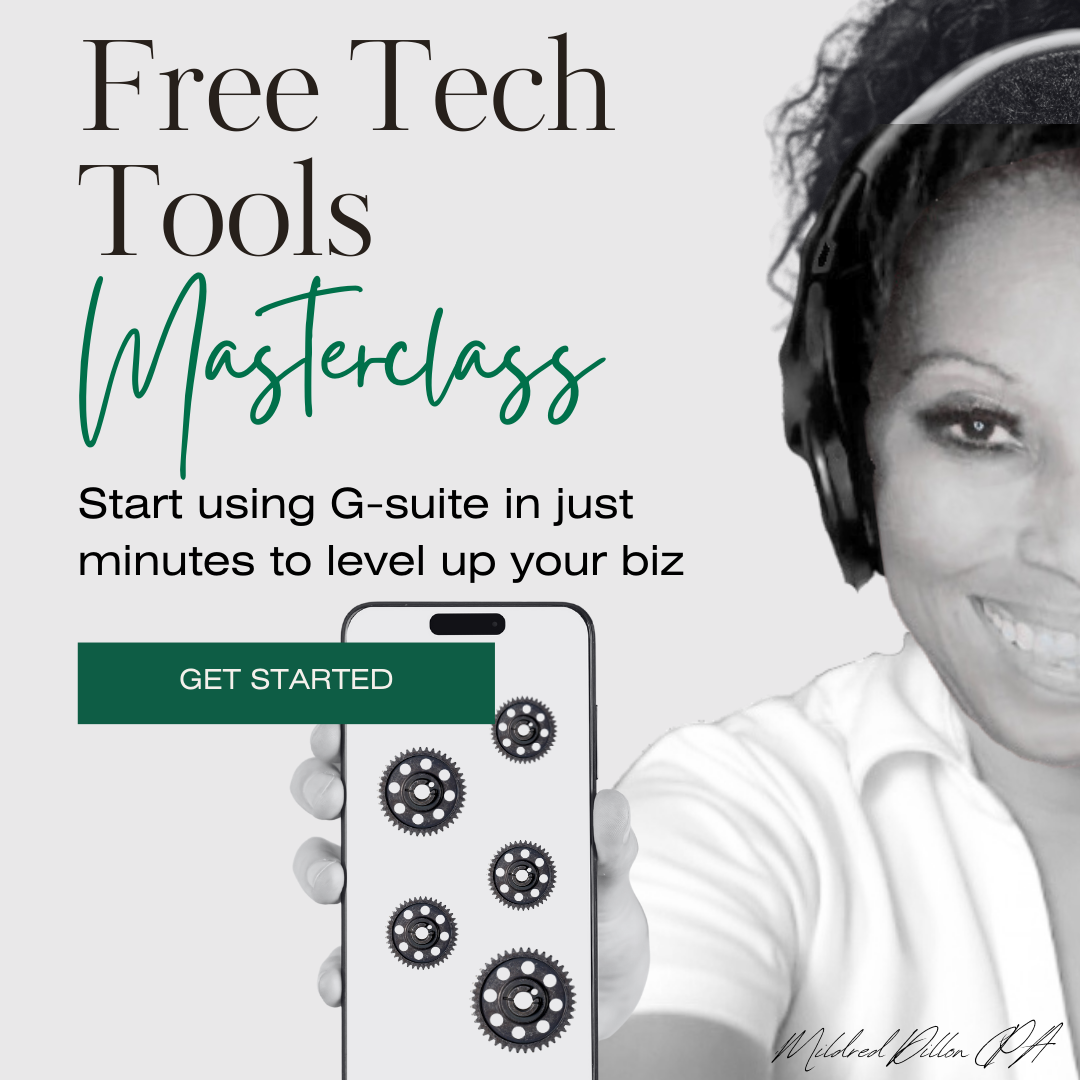 5 Free Tools for Entrepreneurs - Get More Done in Less Time - Even if You're NOT a Techy!
Want to build a business but not go broke outsourcing or have to give up free time and weekends? Get more done using tech and you won't need to know code.
Watch this apps masterclass and unlock hours in extra time you never knew you had!
In this FREE Tech Masterclass you'll discover:
5 areas of your workflows you can automate and free up time that you never thought you had.

How you can create tasks, reminders, and online folders right from your EMAIL attachments and turn your phone into your very own personal assistant that goes where you go.

The one app that connects the others to effortlessly organize your files, notes, appointments, bill due dates, and more, without feeling like you have to learn one more app....

Action steps to take to get started on DAY ONE after watching the training.
Created with